Meet The Specialists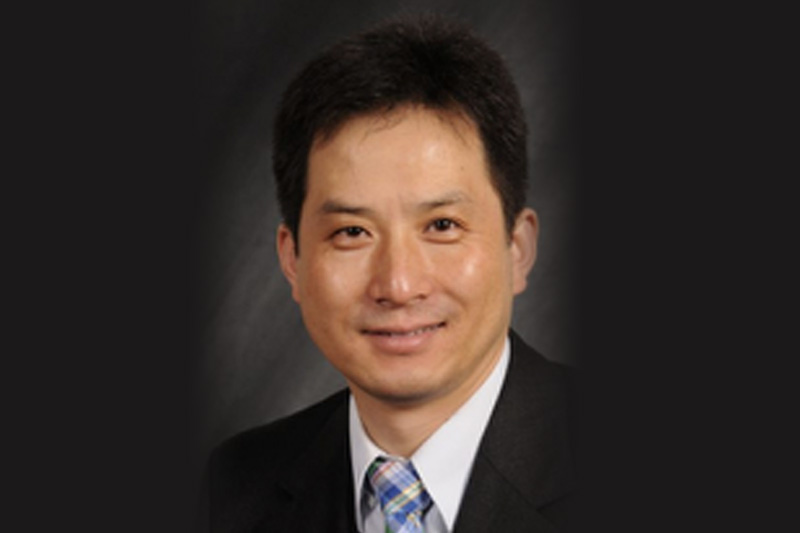 Dr. Qingshan Li, PhD, DDS

Background and Credentials
Hello! My name is Dr. Qingshan Li. I am an orthodontist with over 28 years of global experience in dentistry. I began my career in China, and then I practiced in Germany before moving to the United States. I completed a PhD in dentistry, as well as postgraduate training in restorative dentistry at the University of Kiel in Kiel, Germany. While at University, I also received my specialty training in orthodontics and dentofacial orthopedics. I then relocated to the U.S. to become an Orthodontic Resident at the Eastman Institute for Oral Health (University of Rochester Medical Center) in Rochester, New York. I now live in Chicago, where I treat patients in multiple office locations. My dedication to this profession isn't limited to treating patients, however. I am proud to be involved in research and the continuous innovation of orthodontics. My research has been published in reputable journals, and I've presented at domestic and international seminars on orthodontics. These seminars complement my efforts to research and incorporate the latest technology into my practice. I enjoy teaching and passing on my knowledge and expertise to the next generation of orthodontists at the Chicago campus of the University of Illinois (UIC).
My Practice
I'm truly passionate about our patients and the course of their orthodontic treatment. My treatment philosophy focuses on functional bites, esthetics and efficiency of treatment. In other words, I do not just correct crooked teeth but rather my goal is to obtain a functional bite, while designing my patients' treatment to achieve a youthful and beautiful smile. For every patient, I utilize an efficient case management process to complete the treatment in less time. Following this philosophy makes it possible for up to 90% of our treatment plans to be non-extractions. This allows us to achieve better, quicker results while minimizing the risk associated with prolonged orthodontic treatment. All this effort and planning puts the "wow" factor in our patients' smiles, both during and after treatment. At the same time, I am always seeking new innovations and treatment methods of orthodontics to improve our patients' treatment and results. My ultimate goal is to help our patients obtain an exceptionally beautiful smile that can last a lifetime!
---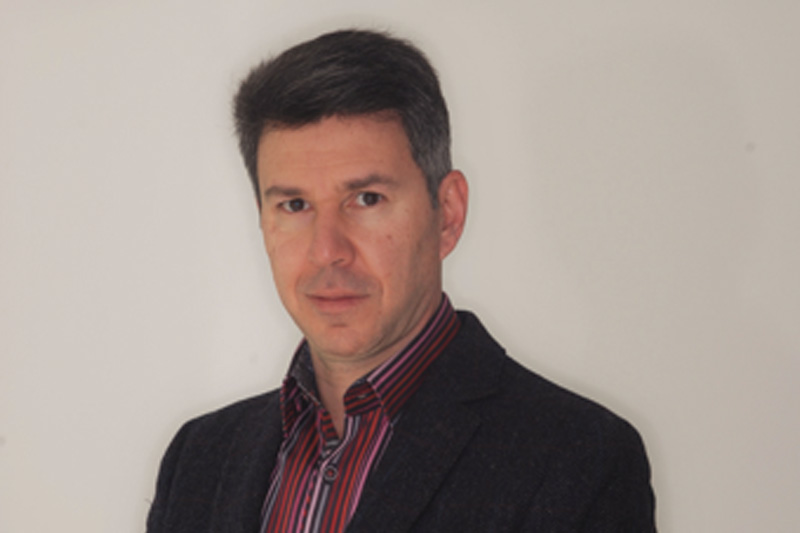 Dr. Amer Attasi, DMD, MA, MS
Periodontist and Oral Implantologist
Dr. Atassi has over twenty years of experience in the field of periodontics and oral implantology. He earned his dental degree from Tuft University and his three year Periodontology specialty training from Louisiana State University. He is certified by the American Board of Periodontology. He has two master degrees and is a diplomate of the American Board of Periodontology. Dr. Attasi specializes in prevention of gum and bone pathology such as periodontitis and peri-implantitis. He also specializes in the planning, placement, and maintenance of dental implants.
Specifically, Dr. Attasi is an expert in specific pre-prosthetic surgeries such as socket preservation, free gingival grafting, bone grafting, and ridge augmentation. He uses intricate measures to ensure maximum accuracy and precision of implant placement. Dr. Attasi is sufficiently trained and well versed in Cone Beam Computed Tomography (CBCT) analysis to allow for the most predictable results during prosthetic surgeries. He has several publications in reputable, peer-reviewed journals. While most of his time is devoted to private practice, he also lectures on Esthetics and Implant Surgery as an invited speaker at both national and international meetings.
---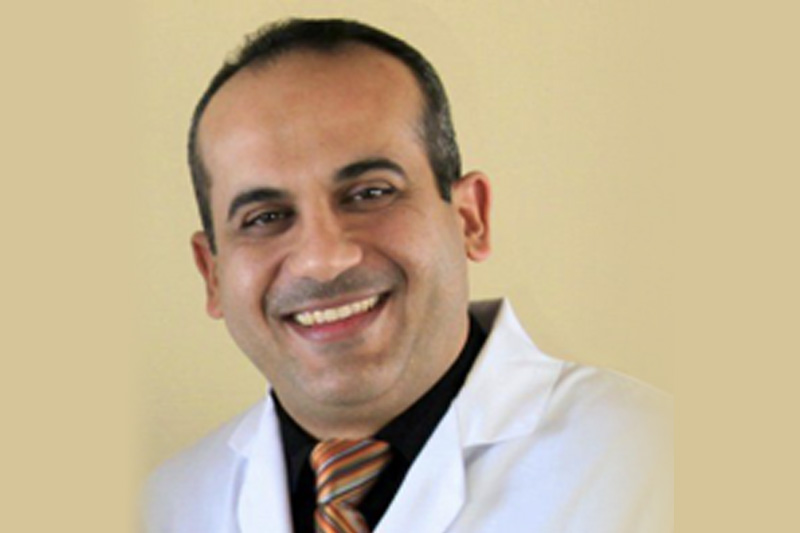 Dr. Zaid Atarchi, DMD
Periodontist
Dr. Zaid Atarchi is a Board Certified Periodontist, he graduated in 2001, obtaining his Doctor of Dental Surgery degree from the College of Dentistry, Baghdad University. He was selected to complete a prosthodontics residency at the same school. This residency provided him with advanced training in restorative dentistry, he earned his Master's Degree and Certificate in Prosthodontics in 2005. He held a faculty position as a full-time Clinical Lecturer at the College of Dentistry, Baghdad University. He spent several years in private practice and volunteering in community clinics, serving and educating oral health for people in need. Helping people and improving their smiles energizes him. He feels fortunate to be rewarded emotionally every day for what he does, who he helps, and who he gets to work with.
His interest in education compelled him to pursue another specialty training program, he enrolled at Saint Louis University Center for Advanced Dental Education, where he earned his Master of Science in dentistry and Certificate in Periodontics in 2016. Dr. Atarchi had been a member of American Dental Association and Chicago Dental Society. He is currently an active member of American Academy of Periodontology. Dr. Atarchi and his wife Israa are heavily involved with the raising of their four daughters. They all enjoy reading, travelling and numerous other outdoor activities.
---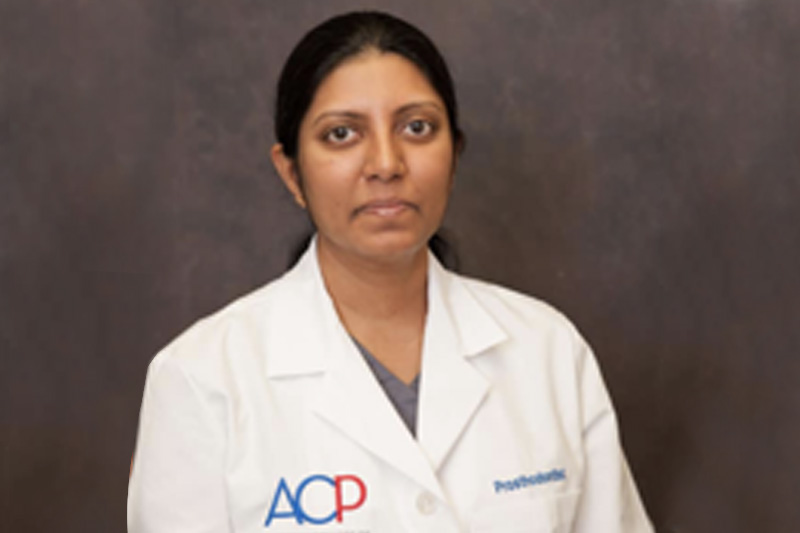 Dr. Sirisha Mandadi, DDS, FACP
Prosthodontist
Dr. Sirisha Mandadi is a highly knowledgeable, precise and patient-focused Prosthodontist with years of experience providing comprehensive, top-quality care to a diverse group of patients. She loves to create smiles through full mouth rehabilitation with fixed and removable dentures. Patients often compliment her on her ability to be so calm but focused while she is creative in her work.
Dr. Mandadi studied at Rajiv Gandhi University of Health Sciences in Bangalore, India where she received her Bachelor's degree (2003). She continued her schooling at New York University College of Dentistry in New York, New York to graduate with her Doctorate in Dental Surgery degree (2008). Her advanced training was completed at the University of Pittsburgh School of Dental Medicine in Pittsburgh, Pennsylvania where she earned her Certificate of Prosthodontics (2011).
Member of the American College of Prosthodontics
Member of the Academy of Osseointegration
Member of the American Dental Association
She entered the field of dentistry and the dental specialty of Prosthodontics because it allows her to be artistic and creative in a challenging and gratifying field. Prosthodontists are extensively trained in the latest techniques and procedures for treating complex dental conditions and restoring optimum function and esthetics. Dr. Mandadi's rigorous training and experience gives her a special understanding in treating and handling dental and facial problems that involve restoring missing teeth and jaw structures.
Dr. Mandadi lives in Chicago, Illinois with family, and has a young son. In her spare time, she enjoys cooking and watching television. Dr. Mandadi is now accepting new patients and referrals, schedule your consultation with her today.
---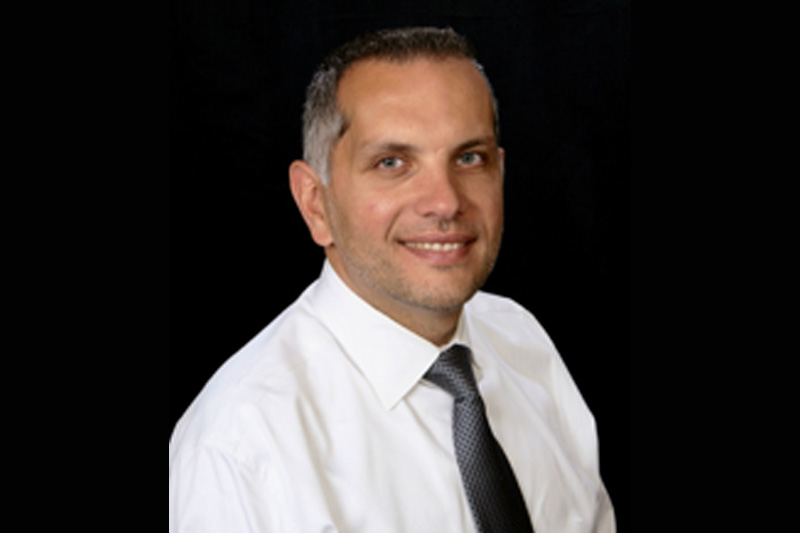 Dr. Fuwad Al-Sabek DMD, MS
Endodontist
Dr Al-Sabek received his Doctor of Dental Medicine degree from the University of Pittsburgh in Pennsylvania. He also received his Certificate of Proficiency in Endodontics (root canal treatment) and Masters of Science Degree from the State University of New York at Buffalo. Since then (2001) Dr Al-Sabek has been rendering state of the art painless endodontic treatments, that are most of the time completed in one visit. Endodontic treatment can save teeth that otherwise would have been extracted.
He sets high goals and standards for himself and strives to create and environment where patients can gain knowledge regarding their dental needs as he remains focused on patient care and their overall well being. He challenges himself to be excellent in all areas of the practice. He strives to be High quality yet affordable and accommodating.
Dr Al-Sabek is married and has three children, a boy and 2 girls. He enjoys working out, biking, watching movies and spending time outdoors with his family. In addition to that, Dr Al-Sabek is a car fanatic!
---
Endodontists:
Prosthodontists:
Periodontists: